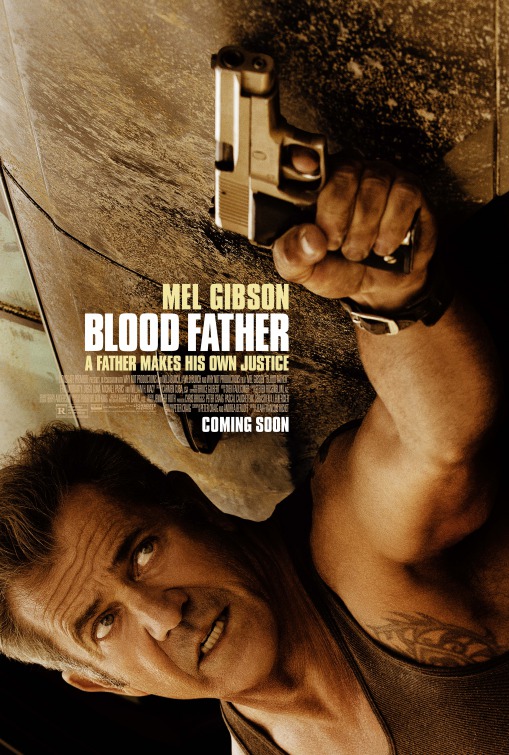 Director: Jean-Francois Richet
Year: 2016
Rated R
Rating: * * * Stars
Cast: Mel Gibson, Erin Moriarty
In
Blood Father
(my latest review), Mel Gibson is meaty and super intense. His character John Link, bites the ear off a nefarious bad guy. All I gotta say is welcome back mad Mel, we missed you ya crazy loon.
Anyway, Mr. Gibson despite having personal issues in the tabloids, remains one of my all-time favorite actors. No one says the f-word, loads a handgun, breaks a car window, or shoots a sawed-off quite like Australia's favorite son. All grizzled, bearded, and wrinkled up, he makes "Blood" feel sort of like his mild comeback vehicle.
This film, with its balls out opening sequence and plot device about criminal father/estranged daughter relationships, reminded me of the earlier released
Term Life
. It reminded of "Life" even more when I found out that Gibson will be directing Vince Vaughn in November's
Hacksaw Ridge
. The difference with "Blood" however, is that it has a more malicious edge to it. Mel spits, purges, rages, and eradicates. Vaughn kinda coasts by and sports a mop-top haircut. Nuff said.
Directed by Jean-Francois Richet who shot one of my favorite remakes in 2005's
Assault on Precinct 13
,
Blood Father
is a nasty thriller, full of bikers, bullets, tats, and torque. Richet gives the flick a saturated look and provides some jilted camerawork similar to what went down in "Assault". "Blood's" only weak point for me, might be its script which could've done the actors/actresses a little more justice. Its liberation about drug dealers, hit men, alcoholism, and violent betrayals seems at times, inconsistent. The dialogue spoken teeters between macho, preachy, and the way adults jibber jabber as if they were in TV sitcoms. The humor (or lack thereof) in
Blood Father
feels out of place too.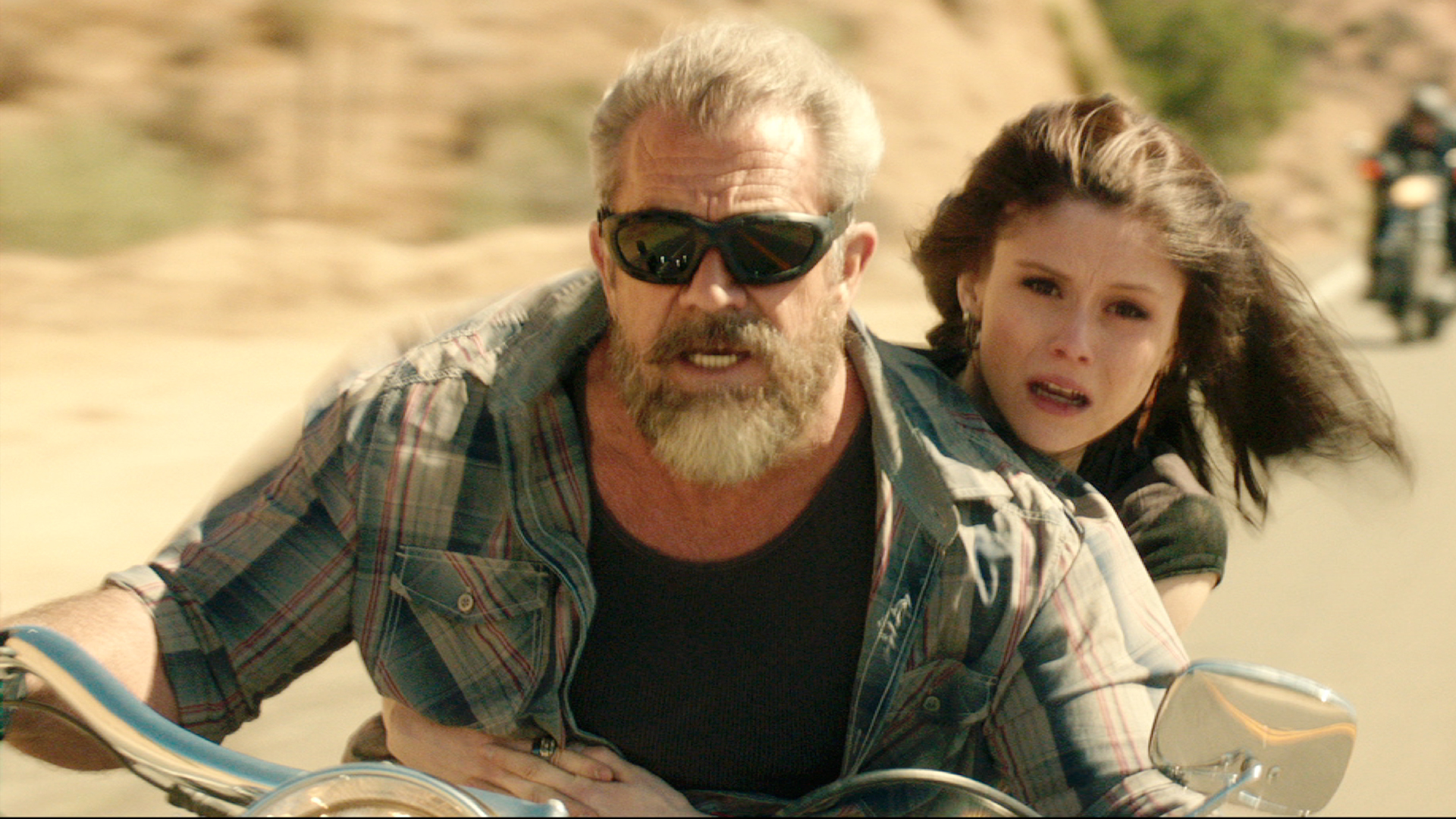 Oh well, these are all minor oversights. The stride of "Blood" mostly comes off as fast and forthright. The shootout/standoff scenes are standard, calculated, and well filmed. The story which feels as though it takes place about fifteen years ago (there's the presence of payphones) is as follows: Mr. John Link (Gibson) is a recovering alcoholic, a tattoo artist living in California, and a probationary convict on the mend. His daughter Lydia (played by Erin Moriarty) has been a missing person since her teenage years. Lydia gets in trouble with the wrong crowd and accidentally shoots a gang member she's associated with (during a break-in and subsequent robbery). Running from the law and just about everyone else, Lydia finally contacts father John, finds solace in him, and the rest of "Blood" involves Link trying to protect her.
Watch for a final, bloody gunfight involving an exploding Harley-Davidson and the protagonists tied up in the back of Bronco. It gives you the viewer, a feeling that Mel hasn't lost his level of superior badassery just yet. In truth, this is his best action film since 2002's
We Were Soldiers
. Right now it's clocking in at $7.99 via On Demand so you gotta check it out.
Bottom line: At 88 muscular minutes,
Blood Father
hasn't made a killing at the box office (less than a million dollars so far) and won't boost Mel Gibson's career (I don't feel like he needs the help anyway). It is however, worthwhile B-movie viewing. To borrow from Internet-laden RhymeZone, "Blood" ain't no dud. Rating: 3 stars.
Written by Jesse Burleson