Director: Alex Ranarivelo
Year: 2017
Rated PG
Rating: * * Stars
Cast: Sharon Stone, Tommy Flanagan, Jason Lewis
Martin Scorsese and Paul Verhoeven once saw talent in Sharon Stone. I still see it. Unfortunately, her fledgling acting career has dwindled down to almost nothing. Now, she's co-starring in little seen films made by unknown production companies. Yes I'm talking about 2017's
Running Wild
(my latest review).
"Wild's" diegesis goes like this: Stella Davis (played by Dorian Brown) becomes a widow after her rancher husband dies in a car crash. Stella's late hubby failed to inform her that he was six million dollars in debt. The improbable solution: Save her soon-to-be, foreclosed ranch by hiring convicts to restore wild horses that happened to wander onto the Davis property.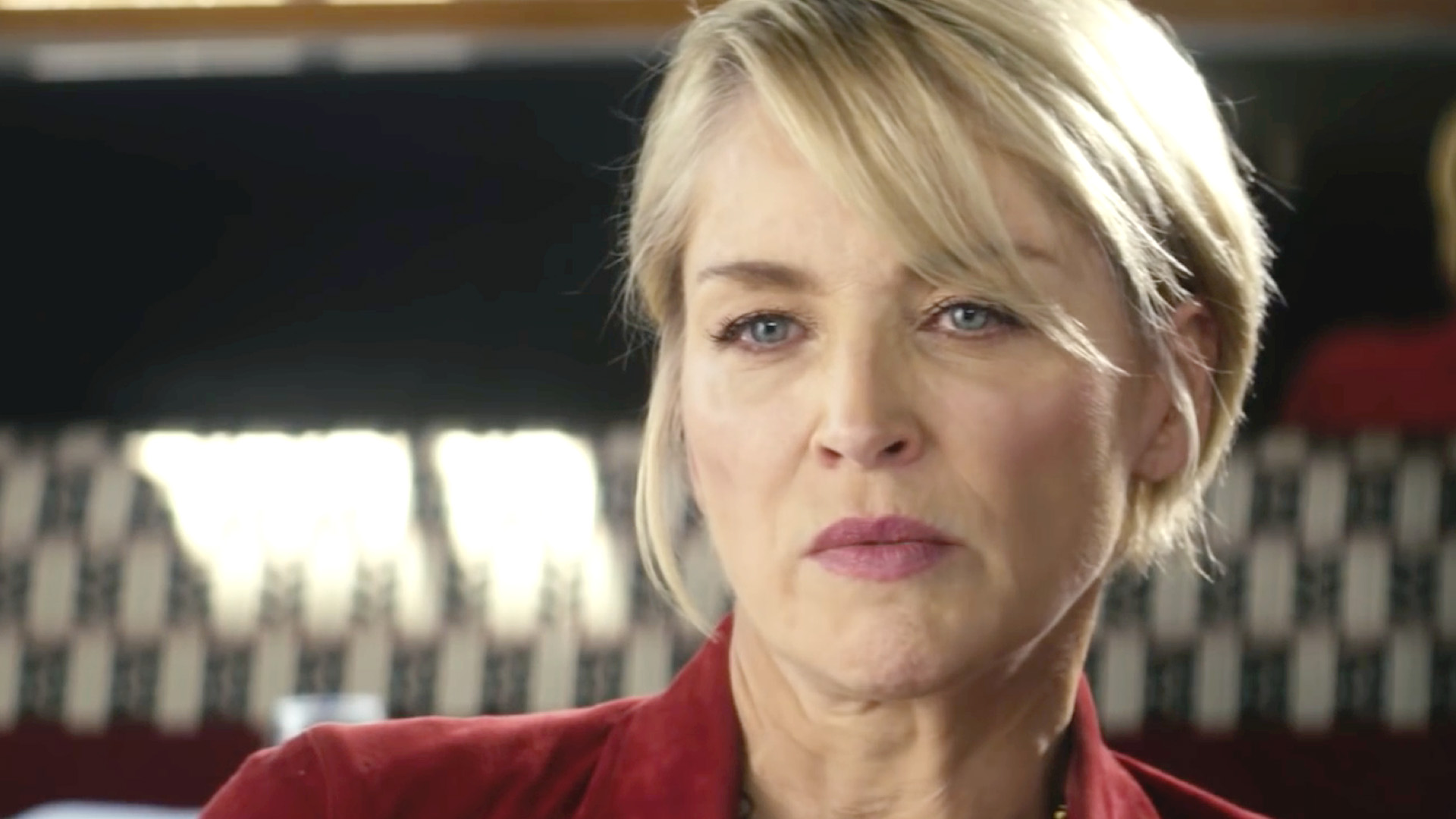 Anywho,
Running Wild's
"running" time is 99 minutes. Most of these minutes are monetarily far-fetched. With beautiful scenery (courtesy of Napa Valley) and a feel-good ending, this is the type of cinematic fodder that caters to a certain group of people. For example, the Christian groups love their
Left Behind
and
God's Not Dead
movies. The wine connoisseurs, well they dig stuff like
Sideways
and
Bottle Shock
. "Wild" seems bent on satisfying the stallion enthusiast in all of us. Case in point: The title card at the end of this flick says, "For all of our horse loving friends". Nuff said.
Directed by Alex Ranarivelo (he competed in the third season of
Project Greenlight
) and filmed almost a year and a half ago,
Running Wild's
opening scene is undramatic and quickly edited (that would be the car crash segment mentioned earlier). If I had to classify "Wild", I'd say that it's a straightforward drama with a TV feel. It also contains middle-of-the-road acting, sweeping aerial shots of northern California, and plenty of high-tailed thoroughbreds.
Now "Wild" does have some solicitous moments with Ranarivelo's camera glowingly tracking and the Cali sun glistening. However, it all adds up to the equivalent of watching a filmstrip built on clamoring to the horse whisperers of the world. It's amusing and educational but not quite worth recommending. Bottom line:
Running Wild
is at best, a last-ditch family rental on a Saturday night. Call it "Graze of Heaven". Rating: 2 stars.
Written by Jesse Burleson