Director: Ron Shelton
Year: 2017
Rated PG-13
Rating: * * 1/2 Stars
Cast: Morgan Freeman, Tommy Lee Jones, Rene Russo
Just Getting Started
(my latest review) is a loose and rather harmless action comedy by the reclusive Ron Shelton. Seeing that Shelton hasn't made a film in about fourteen years, "Started" shows that he isn't quite on his A game. Still,
Just
Getting Started
isn't as bad as some critics have made it out to be. The pic feels like a future Christmas classic to be viewed by many old timers in Palm Springs, CA. Heck, I'll at least go with a mixed rating.
"Started" stars 80-year-old Morgan Freeman and 71-year-old Tommy Lee Jones. This is the first movie they've ever been in together and I'd be lying if I said it was an epic event. It's interesting watching Freeman and Jones bring the funny considering that their entire body of work is mostly dramas and thrillers.
Just Getting Started
portrays them as AARP ladies men, capable of getting with much younger women as they look like poster children for that little blue pill.
The story of "Started" involves one Duke Diver (now there's an original character name). Diver played by Morgan Freeman, is an ex-mob lawyer who's now in the Witness Protection Program. Duke moves out west where he's the manager of a swanky resort. Everybody there worships Diver until a formal FBI agent named Leo comes along and signs up for residency at said resort (Leo is played by a drawling Tommy Lee Jones). The two bicker and compete with each other in games of cards, golf, ping pong, and limbo. Eventually, this is all to win the love of an auditor name Suzie (the sexily-voiced Rene Russo).
Ron Shelton shoots
Just Getting Started
as if he'd been studying material like
Caddyshack
, 1986's
Club
Paradise
, a sequel to
Meatballs
, or his own 90's classic,
Tin Cup
. In fact, he actually uses phrases from "Cup" to put in his sometimes charming yet lazy screenplay (in "Started" you'll hear the words "Romeo", "huevos", and "waggle" on occasion). Basically, "Started" is like a senior citizen farce for juveniles, a sledgehammering Xmas film with palm trees, and a non-periled mob flick all rolled into one. As probably the most laid-back vehicle in Shelton's 30-year career as a filmmaker,
Just Getting Started
looks as though a lot of people had fun making it.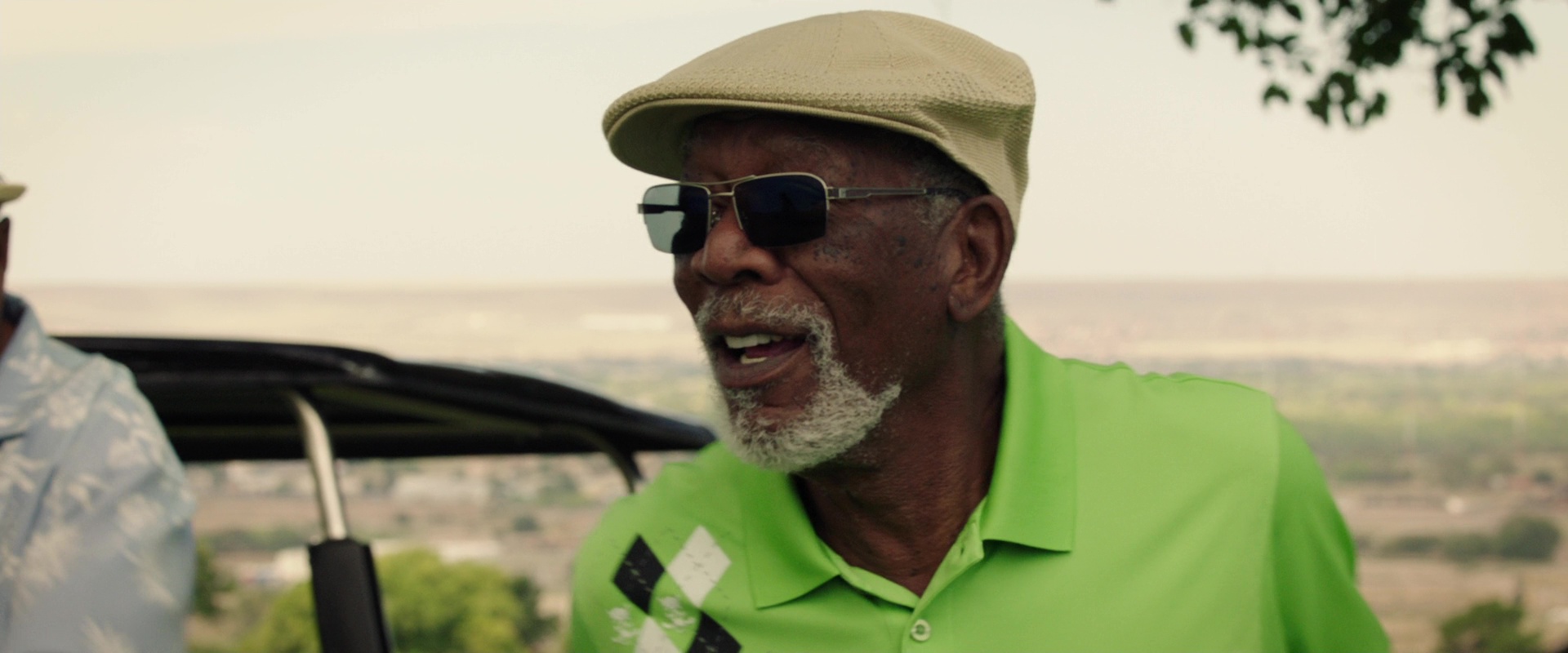 All in all, I like
Just Getting Started
as a movie title and I dug the fact that director Ron Shelton included a cameo by Johnny Mathis (how random is that). Like most of Shelton's flicks, "Started" is sometimes metaphoric, sometimes sports-related, and filled with semi-wry dialogue exchanges. However, if you compare it to his best stuff (
White Men Can't Jump
,
Bull Durham
,
Dark Blue
, and
Tin Cup
mentioned earlier), it's sadly a step below. Still worth at least one viewing. Rating: 2 and a half stars.
Written by Jesse Burleson