Director: Ron Howard
Year: 2018
Rated PG-13
Rating: * * * Stars
Cast: Alden Ehrenreich, Woody Harrelson, Emilia Clarke
Solo: A Star Wars Story
is not as epic as the first three
Star Wars
films nor does it contain their legendary amount of build-up. There are no lightsaber fights or battles to defeat the Empire. Plus, there's no sightings of Darth Vader, the Death Star, C-3PO, or R2-D2 this time around. Oh well. "Solo" omits these attributes and still feels like a formidable
Star Wars
movie anyway. In fact, "Solo" is probably the most entertaining and invigorating "Wars" installment since 1983's
Return of the Jedi
.
During the production of "Solo", Ron Howard took over for directors Phil Lord and Christopher Miller (
The Lego Movie
,
22 Jump Street
). Lord and Miller were fired over creative differences and it doesn't help that they are essentially comedic helmers.
"Solo" while totally recommendable, doesn't quite feel like a Ron Howard project. However, the 135-minute film shows that Ronnie can hang with past
Star Wars
filmmakers like George Lucas, Richard Marquand, Irvin Kershner, and Gareth Edwards.
Howard gives
Solo: A Star Wars Story
an incredibly brisk pace. Saddled with a trademark Lawrence Kasdan script, he adds relentless movement, some nifty hand-to-hand combat sequences, and some nasty, freakish creatures. His look for "Solo" tends to be a little foggy at times but he makes up for it. Ron uses three dimensional space well and stages intergalactic warfare with veritable aplomb. Oh and I almost forgot, "Solo's" editing in certain match cuts by Pietro Scalia, is smooth as silk.
In terms of casting, "Solo" contains
Star Wars
universe newcomers (Emilia Clarke, Donald Glover) and Ron Howard regulars (Paul Bettany, Woody Harrelson, Clint Howard). Alden Ehrenreich in the lead as young Han, doesn't look, act, or completely strut like Harrison Ford. Still, he's likable and his performance while snarky, is enjoyably quick-witted.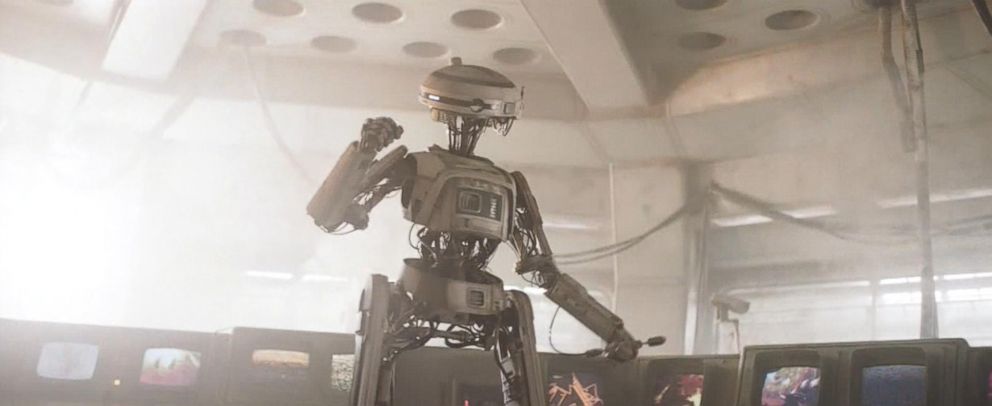 In retrospect, "Solo" under Howard's watch, isn't entirely about Han Solo despite the main character being in nearly every frame. Added to that, "Solo" is a little more than a personage showcase vehicle and a Chewbacca introduction. "Solo" in all truthfulness, is a fleeting sci-fi romp with robbery elements, a sense of mild danger, a familiar narrative concerning the Rebel Alliance, and some tongue-in-cheek humor. It will please younger viewers of the
Star Wars
pics because it doesn't take itself too seriously and just wants to have some popcorn-esque fun. As for the older supporters of the
Star Wars
franchise, well there might be some nitpicking going on. You know what, those fanboy purists just need to lighten up. My rating: 3 stars.
Written by Jesse Burleson