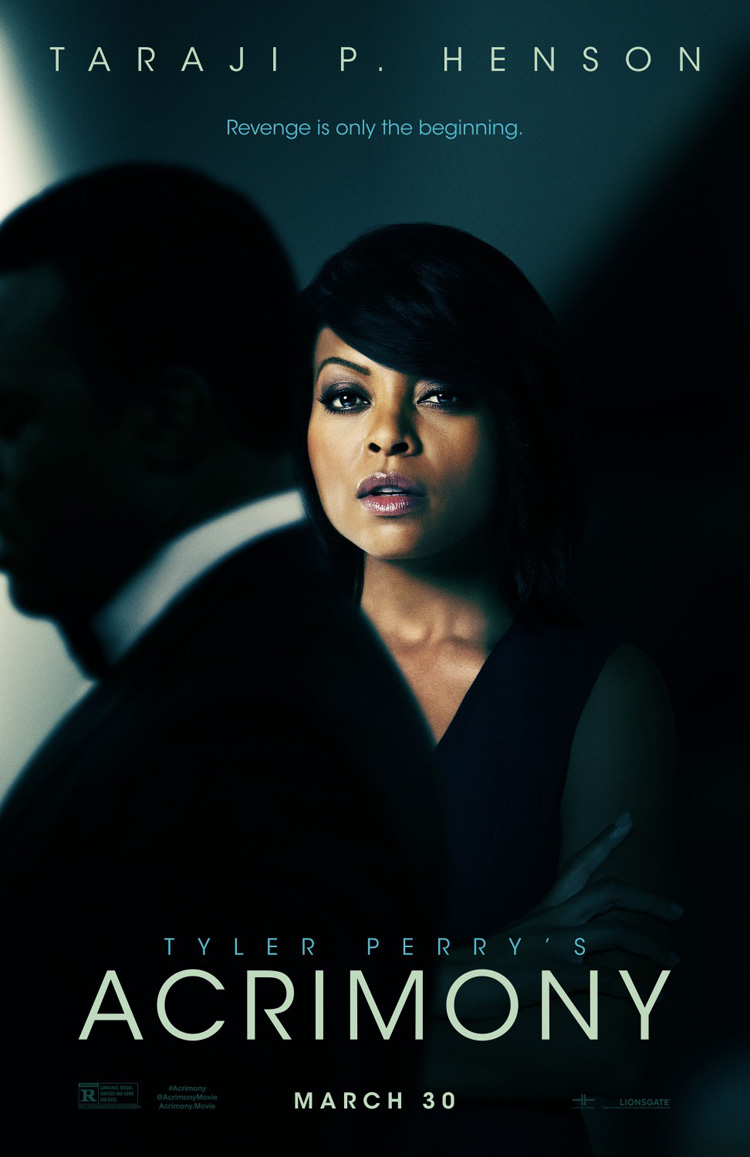 Director: Tyler Perry
Year: 2018
Rated R
Rating: * * * Stars
Cast: Taraji P. Henson, Ajiona Alexus, Lyriq Bent
A working title of
She's Living My Life
. Title cards with descriptive words like "Deranged", "Sunder", "Acrimony", and "Bewail." A
Fatal Attraction
-style ending that leaves you elated and hurt inside. A messed up relationship story that is told over a couple of decades. A Taraji P. Henson persona that turns out to be a little cray cray. It's all here in
Acrimony
, my latest review.
Shot in Pittsburgh, PA, slick in its construction, told in chronological order (with a continued flashback), and featuring a detailed block of voice-over narration,
Acrimony
chronicles a woman who divorces her man and then sees him become rich while inhabiting the life that she thought she would have.
Henson, as the distressed Melinda Gayle, gives a type-casting performance via a troubled, female spouse on scorn alert. Her hubby named Robert Gayle (played by Lyriq Bent), is a thwarted male pinata that gets put through the sex-free, marriage ringer.
As this flick becomes a hardcore, soap opera character study with singer Nina Simone belting out soft hits in the background,
Acrimony
makes you take husband and wife sides while bringing you down endless detours until it finally concludes.
Acrimony
, which feels like director Tyler Perry is inhabiting his own, final cut cinematic cesspool, is a struggling tug of war drama. It's also depressingly bleak as Perry turns the screws on supposed infidelity, revenge murder, and saddened manipulation.
I was absorbed and gerrymandered all the way, seeing where
Acrimony's
tale would take me even knowing that the film might suffuse and reach an unsatisfactory dead end.
Tyler Perry, with rage and a bone to pick with women who don't know they're going off the deep end, has flawed men on the loom and some real balls to put out a movie like this. I'm gonna recommend
Acrimony
for its Lifetime, TV method of keeping you plastered to the screen. Montell Williams would certainly wanna take a knee here. Rating: 3 stars.
Written by Jesse Burleson