Director: Alexandre Aja
Year: 2019
Rated R
Rating: * * * Stars
Cast: Kaya Scodelario, Barry Pepper, Ami Metcalf
A giant hurricane hits South Florida and a young college swimmer drives there to save her downtrodden dad. Here's the problem: Said dad is trapped in the basement of his house and there's a bunch of evil alligators salivating down there. That's the gist of the white-knuckled yet predictable and farcical,
Crawl
.
Crawl
, with its mounds of apprehension, its B-movie nastiness, its crunchy sound editing, and its heroine implausibility (only the game leads survive this feeding frenzy), is one of your more serviceable
Jaws
genre-d ripoffs. Better than
Lake Placid
, less gory than
Piranha 3D
(same director), more chilling than
The Meg
, and
Citizen Kane
compared to 2011's
Shark Night
,
Crawl
is an ideal summer movie even if the foreseen outcome is there for the taking.
Crawl
is produced by Sam Raimi and directed by Alexandre Aja. It has an undeveloped script that shadows the action and gators that get the formidable CGI treatment (it's still all good). Despite your typical thriller flaws here, Aja knows how to build tension, knows how to release it, knows how to shoot low to the ground, and knows how to make you fearfully squirm.
In truth,
Crawl
is so wet, ratty, and slimy you can almost feel your feet itch from your waterlogged shoes. I wouldn't say "run" to see
Crawl
but its stomach-in-your-throat ardor is at least worth the price of admission.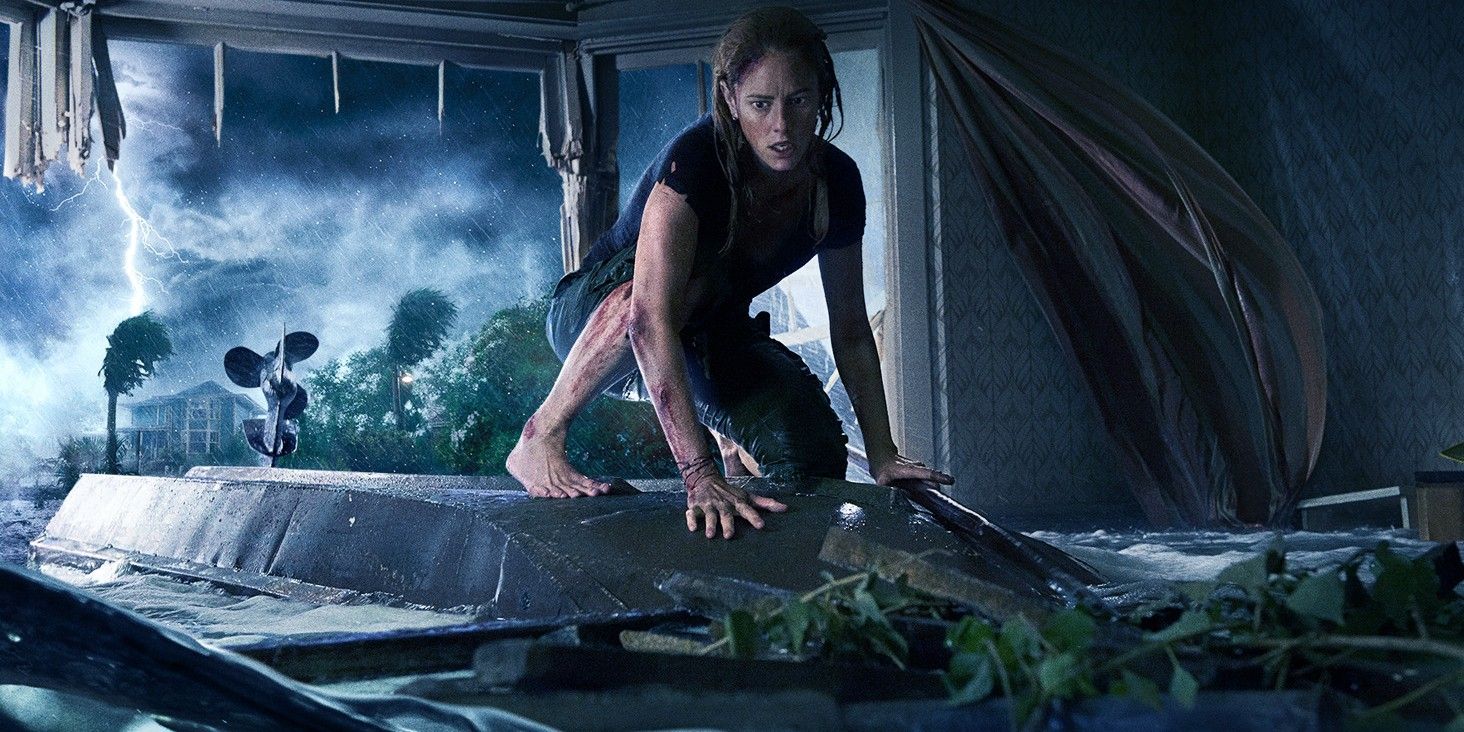 Crawl
stars Barry Pepper and Kaya Scodelario as the father and daughter in peril. They have palatable screen presence, they look like they could be related, and they give decent performances. However, their wounds throughout
Crawl
are about as non-fatal as Thomas M. Gifford after a fishing accident (Kaya's persona should have lost about three limbs by the 60-minute mark). Add Aja's whiz-bang camera movement with his crocs slithering like they were in a Activision video game and
Crawl
barely gets a 3 star rating.
Written by Jesse Burleson