Director: R. Ellis Frazier
Year: 2020
Rated NR
Rating: * * 1/2 Stars
Cast: Luke Goss, Louis Mandylor, Elya Baskin
Legacy
is my latest review. It was released in May of this year and is distributed by I guess fourteen companies. R. Ellis Frazier helms as he shoots the colorful Baja California landscape in hinging and swallowing fashion. I thought to myself, "would an amateur rock collector literally go nuts if he or she was hanging out here?"
So OK,
Legacy
is violent, twisted, unsafe, and almost unabated. It's roughly about a hit-man with that same hit-man growing a conscience that seems to come out of nowhere. Yeah people die but the main protagonists eventually dodge their own salient demise. Talk about forced irony to serve the overlapping plot mechanics.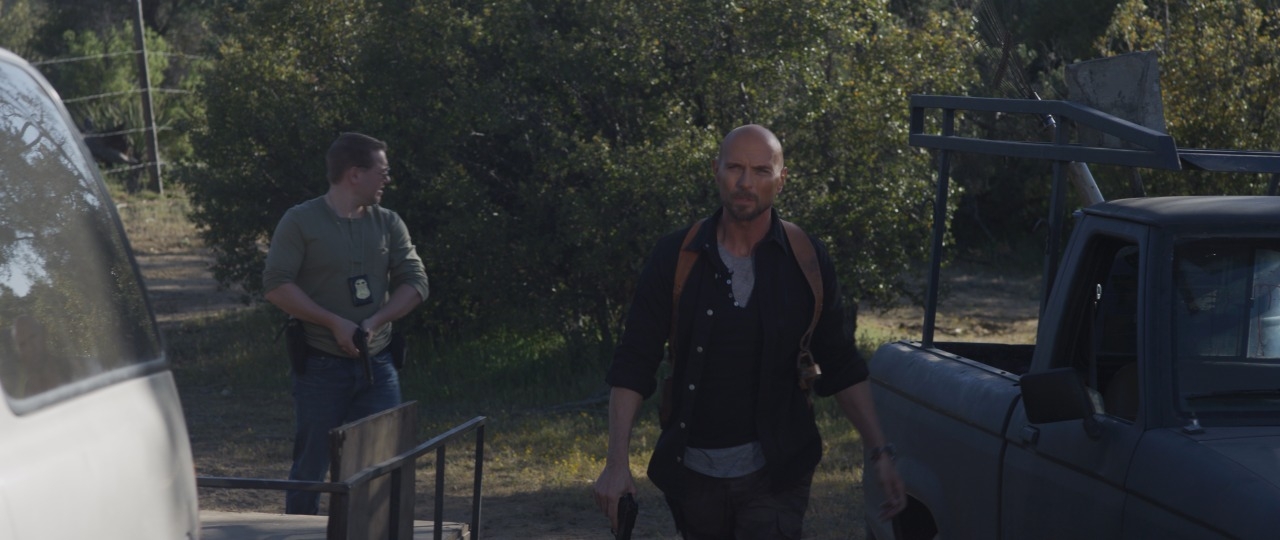 Legacy
contains a script where the characters constantly spew stuff like "we keep moving" or "we need to move". The acting is half-wooden and almost tolerable with Guy Pearce lookalike Luke Goss leading a mostly unknown cast.
In verity, if you fancy a Red Rocks version of say 1993's
Cliffhanger
, then
Legacy
will give you a little leeway sans Sly Stallone. And if you dig a mountain man flick akin to Roger Spottiswoode's
Shoot to
Kill
, then
Legacy
will help you find your dessert treeline Waterloo.
Globetrotting a few distant countries (when everything was supposedly filmed in Baja and LA) and featuring a villain who apparently dressed up like Steven Seagal circa Halloween 2016,
Legacy
involves a drug kingpin slash rapist who orders an assassin to gun down a father and son on a hunting trip.
Bullets fly, bows and arrows ascend, wild game are absent, and the pacing is prompt provided you ignore the fact that various personas fade into the sunset (what happened to the county Sheriff and the hit-man's third buddy?). Basically
Legacy
is an MTV-style B-movie that minus a pat ending, could've skyrocketed to A-level status. "Bequest" almost. Rating: 2 and a half stars.
Written by Jesse Burleson