Director: Stella Meghie
Year: 2017
Rated PG-13
Rating: * * Stars
Cast: Amandla Stenberg, Nick Robinson, Anika Noni Rose
Everything
,
Everything
is my latest review. Based on a novel, this vehicle comes to us in the tradition of stuff like
Crystal Heart
and 1976's TV drama,
The Boy in the Plastic Bubble
.
"Everything" is sometimes sappy and a little cringe-worthy in terms of its boy-meets-girl confrontations. There are lots of hand waves, googly eyes, and uncomfortable silences to boot. On the bright side, the leads are attractive, appealing, and somewhat innocent. And with a running time of 97 minutes,
Everything, Everything
is also a decent movie in terms of its look. Cinematographer Igor Jadue-Lillo gives us gleaming shots of Mexico and British Columbia. They masquerade for parts of Southern California and Eco-friendly Hawaii (heck, I couldn't even tell the difference).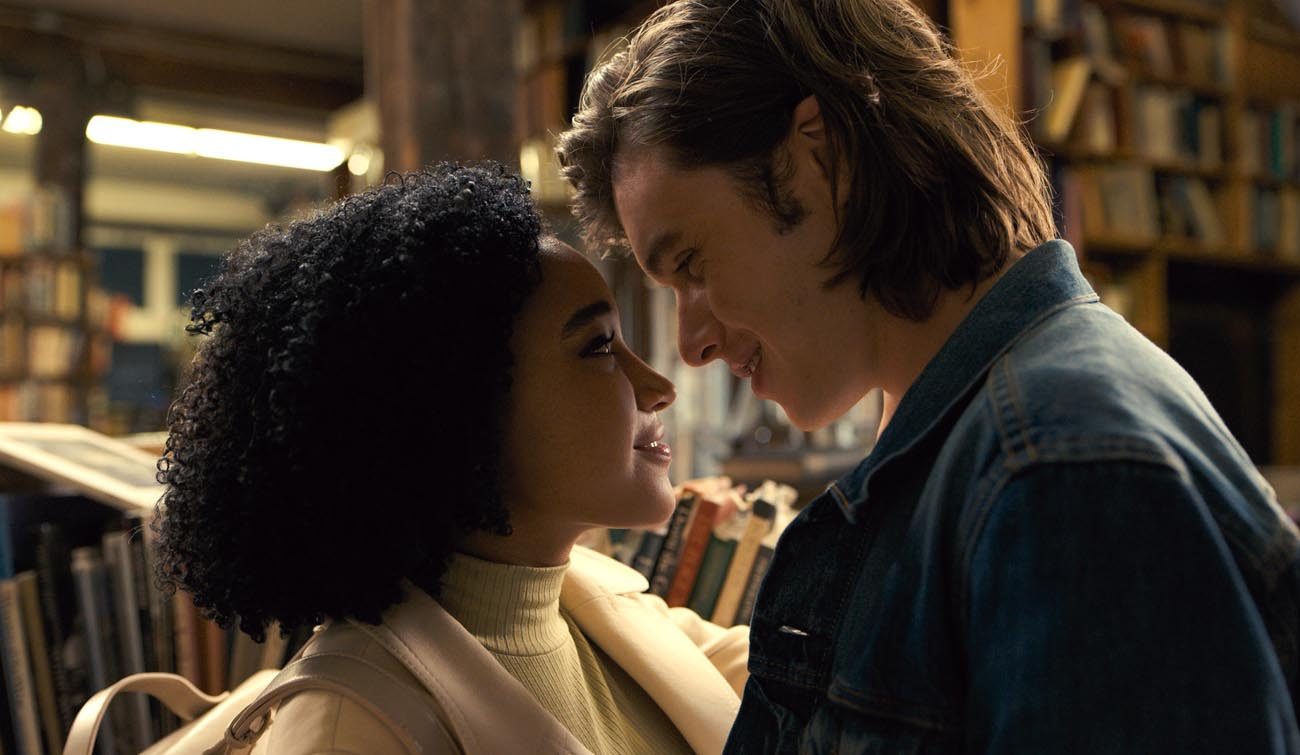 Distributed by Warner Bros. and veering into Bille Woodruff territory, "Everything" chronicles eighteen-year-old Maddy Whittier (played by Amandla Stenberg). Maddy suffers from severe combined immunodeficiency (or does she). Whittier can't leave her house because any exposure to germs, viruses, or unfiltered air could result in death. While in permanent home confinement, Maddy spots her next door neighbor named Olly Bright (played by Nick Robinson). They form an inching relationship and eventually fall in love. This is all in spite of Maddy's deafening condition and the overbearing nature of her doctor mother (Pauline Whittier played by Anika Noni Rose).
While Crystal Heart and "Bubble" (both mentioned earlier) adhere to conventional methods of storytelling and nostalgic 70s/80s feel,
Everything, Everything
tries almost too hard to wow the audience member. Director Stella Meghie (this is her second feature film) deviates from normal plot threads. She uses dream sequences, fantasy elements, improbable character situations, and overly cutesy moments (between Maddy and Olly) to keep her film moving. This equates to a weird, less than compelling, and often uneven viewing experience. Meghie has the tools to someday be more experienced in her dramatic craft. Here, she doesn't quite reach tearjerker status. Based on the type of material presented, that's what I was going for. Rating: 2 stars.
Written by Jesse Burleson