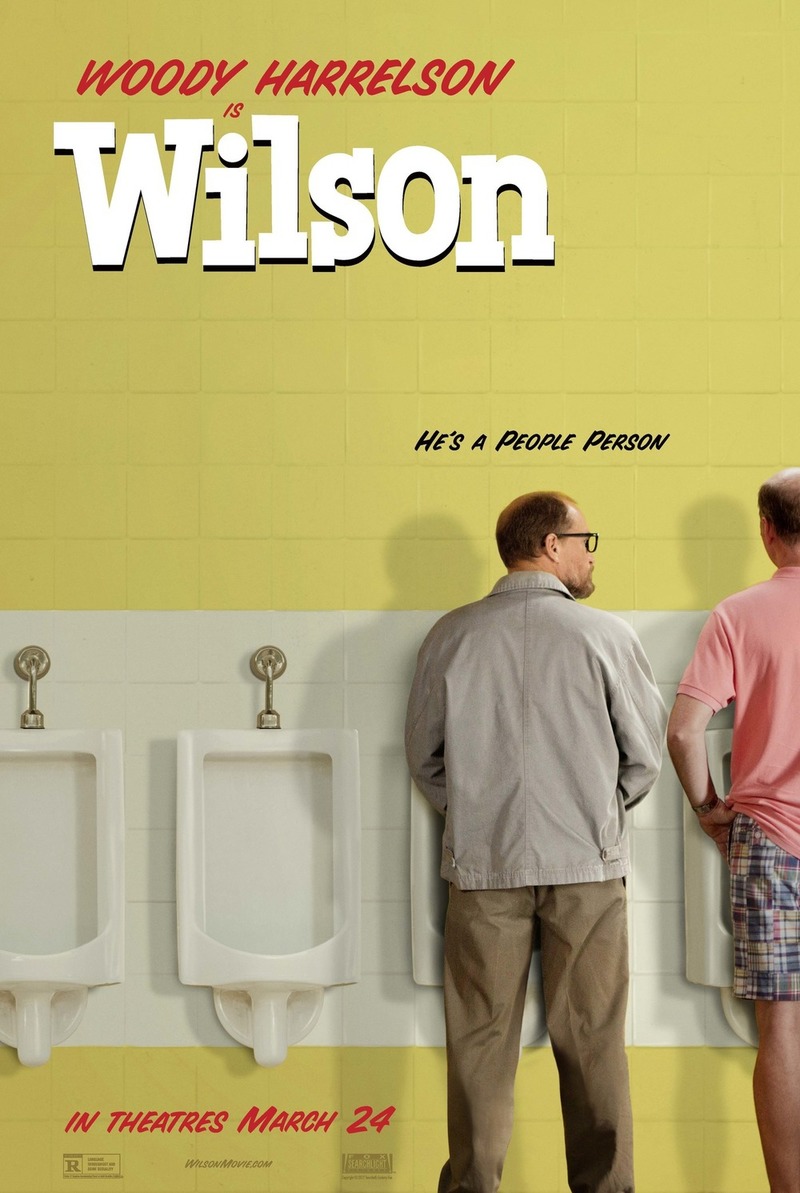 Director: Craig Johnson
Year: 2017
Rated R
Rating: * * * Stars
Cast: Woody Harrelson, Laura Dern, Judy Greer
In 2017's
Wilson
(my latest review), Wilson the persona isn't played by a volleyball this time around. It's played by a multi-layered, Woody Harrelson who is in nearly every frame.
So yeah,
Wilson
starts off as rather galling and virtually unwatchable in its first twenty minutes. Then the film sneaks up on you, frothing in its effective inquiry of a man who aches for any human connection.
Wilson
has Washington-born director Craig Johnson making something along the lines of
About Schmidt
meets
As Good as It Gets
(minus any trace of Jack Nicholson). It's small scale and small town, a character study that's easily a slight triumph for Johnson.
The majority of
Wilson
is offensively dry, genuinely coarse, and sadly heartbreaking. I liked how the troupe members looked and acted as if they were related in real life. I also enjoyed
Wilson's
soft, musical score which seemed to come in at all the right moments.
Johnson plots his film as an enclosed journey, where Harrelson's Wilson uncomfortably interacts with strangers and distanced acquaintances over various periods of time (three years gone by to present day to subsequently seventeen years). The whole premise at ninety-four minutes, works as almost every dialogue-driven scene feels bona fide, piteous, and true.
Wilson's
story involves well, Wilson (Harrelson, whose dramatis personae has no last name). He's a social inept man, a pseudo-lonely man, and a thoroughly jobless man. As Wilson, Woody Harrelson hams it up in almost every clip. With receding hairline, some black rim glasses, and medium stubble, it's a role that's kinda perfect for him. Harrelson's Wilson is like a friendlier Frank Gallagher type and a poorer Melvin Udall type all rolled up into one. You could even throw in Woody's own sad sack Roy Munson for straight measure.
Throughout the flick, Wilson tracks down his estranged wife (Pippi played by Laura Dern) and his estranged, adopted daughter (little-known Isabella Amara as Claire). Eventually, he forms a solid reunion between the three before going to jail for kidnapping said daughter (spoiler).
In conclusion, I'm gonna include
Wilson
as an honorable mention for my top ten movie picks of 2017. With its mayberry Minnesota locales, its good casting, and its plethora of sweet and wounding moments,
Wilson
could be classified as a minor winner. Rating: 3 stars.
Written by Jesse Burleson