Director: Aneesh Chaganty
Year: 2018
Rated PG-13
Rating: * * * 1/2 Stars
Cast: John Cho, Debra Messing, Michelle La
"I didn't know her. I didn't know my daughter". Me, well I "know" that
Searching
is far and away one of the best Geek Squad movies of 2018. As something that makes mouse double-clicking, secretive livecasting, MapQuest seeking, and Facebook watching so eerie and intricate,
Searching
"searches" for greatness and nearly achieves it via the belated Age of the Internet. Man if only there was a little more human to human interaction between the pawned characters. Sigh.
Anyway,
Searching
chronicles widower and doting father, David Kim (played by
Harold & Kumar
vet John Cho). David discovers that his 16-year-old daughter has gone missing. With the help of detective Rosemary Vick (Debra Messing) and the use of said daughter's left behind computer, Kim plays detective himself as he contacts her friends and acquaintances while looking for clues to her whereabouts.
So OK,
Unfriended
is what happens when every confined scene is enhanced through the inkling of someone looking at their upgraded laptop. Oops, I did it again. Wrong pic. I'm talking about
Searching
(ha-ha), a classy PG-13 thriller in which lead Cho gives a raw, seething performance.
Searching
is also an exercise in effortless storytelling and triumphant editing due to the flick's re-imagining of a reheated gimmick (every moment is seen through the eyes of bludgeoning, social media and
Unfriended
, I mean
Searching
is all the better for it).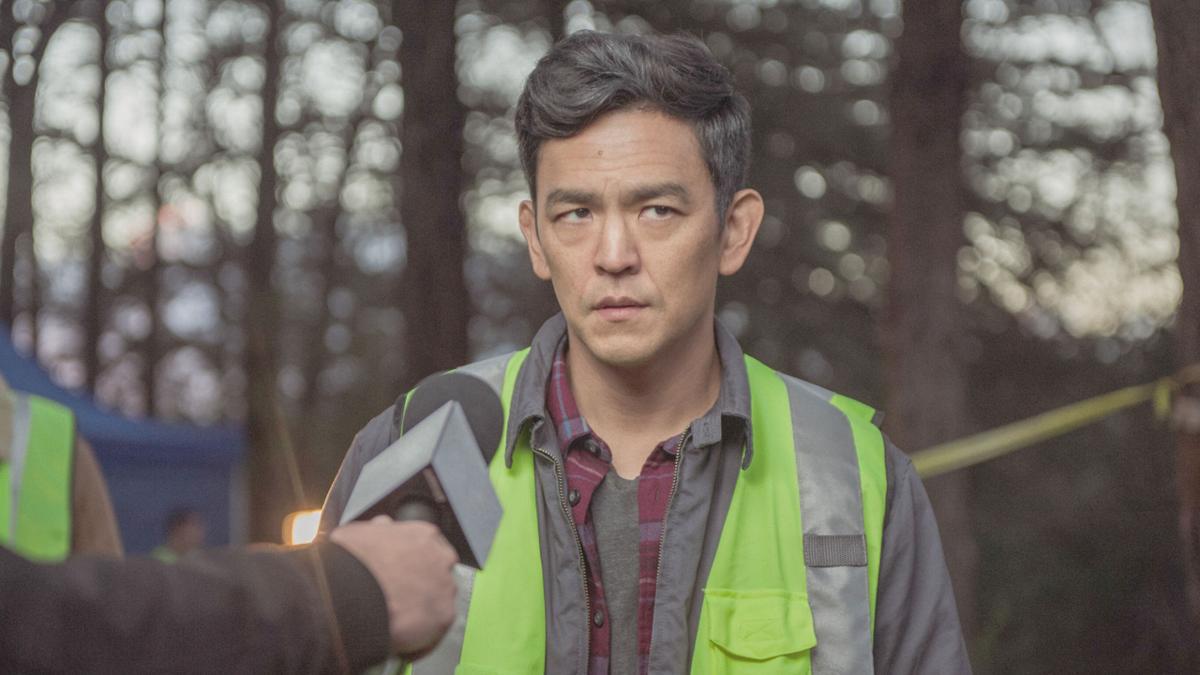 Rookie director Aneesh Chaganty (he has only done "shorts" and "video shorts" up until this point) provides meat hook tension, thought out technobabble, and twists and turns you don't see coming. And while
Searching
may not be completely compelling, it still provides shattering moments that relinquish the factors of gore, suggestive language, and teenage horror remnants. It's a smart, game-guessing refresher that would've qualified as a second-tier
Murder, She Wrote
had it not been for its superior whiff of World Wide Web/
Blair Witch
advances. My rating: 3 and a half stars.
Written by Jesse Burleson